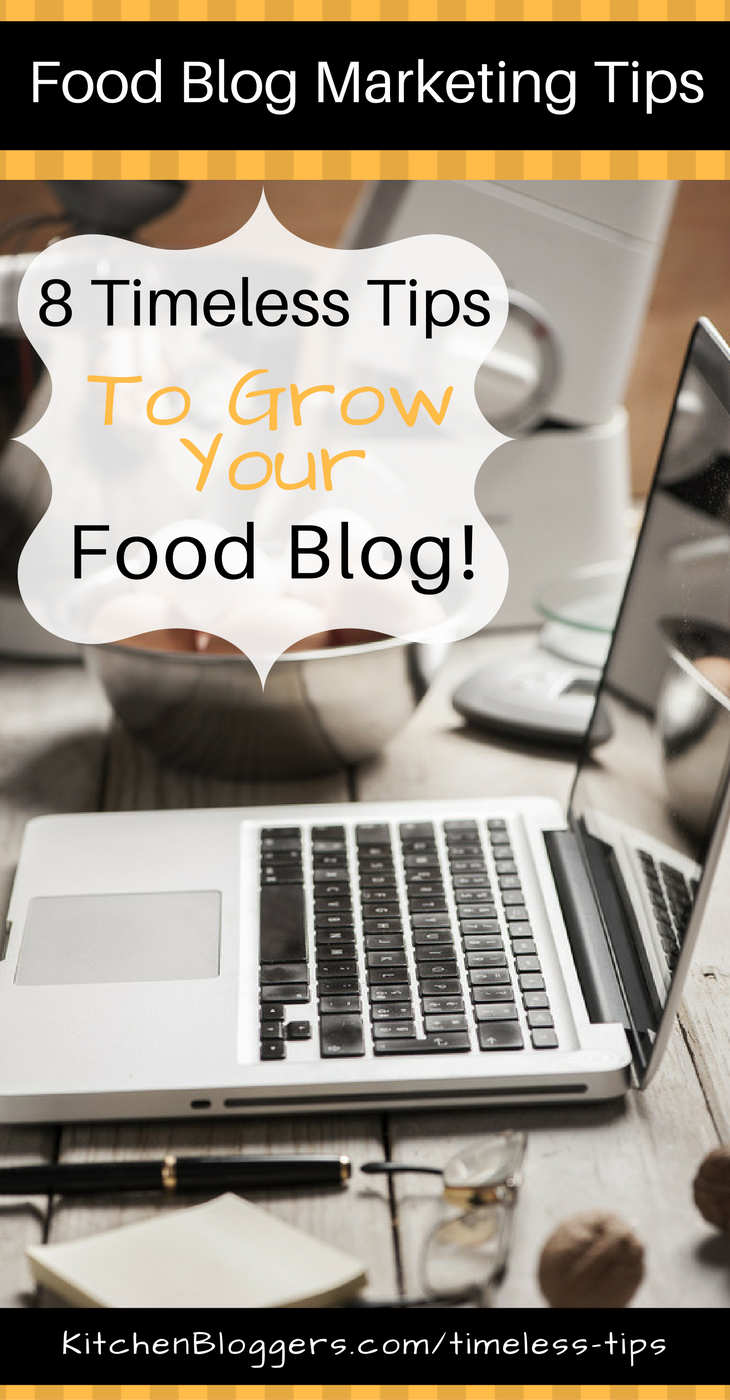 Want to know something kinda cool??
…Your readers have an insatiable appetite for quality food content.
How do I know??
Every single day, millions of food-related online searches take place for everything from "how to save time preparing meals" to "best slow cookers 2017" to "how to make incredible homemade apple pie."
So, what does this mean to you? As a food-related blogger, these searches represent a steady flow of potential readers – and customers – who are looking for what you have to offer. Fortunately, your food-related blog is an easy, cost-effective way for you to be found by the exact people who most need, want, – and are willing to pay for – your products and services.
But first, you need to help them find you.
Here are 8 timeless tips to help grow your food blog:
1). Know Your Best Keywords
These are the search terms your ideal customer is using to find answers to her questions. When you know what your ideal keywords are, you can easily create blog posts that will:
Attract the right audience to your food site
Position you as an expert in your niche
Make it easy for your ideal reader to find—and get to know—you and your services
Not sure where to start? A quick Google search along the lines of "Best Keyword Research Tools" or "Keyword Research 2017" should point you in the right direction.
2). Write for People – NOT Search Engines
While it's important to know and use keywords in your blog posts, it's even more important that you write your content with people in mind over search engines. Your blog should be engaging, informational, entertaining, but above all else… it MUST be readable.
3). Keep it Consistent
Content marketing—which includes blogging—is a numbers game. In general, the more quality content you produce, the greater your results will be.
That means setting—and sticking to—a content production schedule is a must. But that does NOT mean you need to blog every single day. When in doubt – always choose quality content over quantity.
If you need help keeping your blog filled with delicious food content, check out our Bite-Sized Bundles ready-to-publish recipe packs. Each monthly package includes 8 kitchen-tested recipes with original food photos – that's 2 new blog posts per week!
4). Focus on "The Big Picture"
Blogging is not a fast business-growth strategy, but it is excellent for long-term sustainability. Those posts you write this month will continue to work for you many years from now, bringing in more and more traffic and potential customers.
And don't forget to dust off and recycle your best, most popular posts! It's easy to think once you hit "publish," it's time to move on to the next new piece of content. Fortunately, food-related content is mostly evergreen – so your best work can be re-shared over and over again to reach a new and wider audience.
Tip: You can share and promote your best older posts every Thursday in our private Facebook group! You can join nearly 1,200 (and counting!) food-loving bloggers here.
5). Follow Best SEO Practices
Aside from keywords, there are many tried-and-true SEO techniques you can use to bring in more readers, including:
Link out to authority sites from within your blog
Link internally to other, related content on your own site
Use graphics and sub-headlines to break up long text passages
Take the time to write compelling meta descriptions (This won't improve your search rankings, but can significantly improve your click-through rates from the SERPs. (Search Engine Results Pages). Be sure to give potential readers a compelling reason to click through to your content).
Create high-quality content that other bloggers will want to link to and share
6). Don't Skimp on Promotion!
Every new blog post you create is one more opportunity to be seen – so take the time to share your content socially and encourage your readers to do the same. Share your post on Facebook, Instagram, Pinterest, Twitter, and anywhere else your ideal reader is likely to see it.
Hot Tip: Invest at least 2-3 times more time in the promotion of your content than in the creation of it – and watch the incredible impact that has on your blog's growth!
7). Use Different Content Formats
Not every post has to be – nor should it be – a lengthy text article. Include other types of content as well, such as:
Videos
PowerPoint slideshows
Infographics
Curated content
Audio
Your readers prefer to consume information in different formats, so don't get stuck creating only the type of content you personally enjoy.
8). Have Fun!
Above all else, have some fun with your food-related blog! Don't be afraid to inject your personality into it – your readers will really thank you for it. Not only will it help you attract and connect with your ideal audience, but you'll enjoy blogging a lot more if you tap into your own authentic voice.
And the more you enjoy what you do, the easier it will be to turn your love for food into a satisfying, long-term business!
Want more tips on how to grow your food-related blog? Check out the KitchenBloggers' private (but FREE) Facebook group to connect and network with more than 1,000 other food bloggers!